Saturday June 14th, 2014, 12-2 pm
You went to the farmers' market, got carried away and now you're left pondering what to do with that flat of strawberries, blackberries or whatever else might be in season. Come meet Kevin West, Master Food Preserver and author of Saving the Season: A Cook's Guide to Home Canning, Pickling and Preserving, who can help you with any canning conundrum.
We'll sip Strawberry Shrubs while Kevin demonstrates various ways to "put up" fruit. Then, as a group, we'll make a batch of jam — bring your knife and cutting board and we'll supply the rest. Participants will go home with a half pint of jam.
The event location is Montgomery Place Orchards on the grounds of the Montgomery Place Historic Site, 8 Davis Way, Red Hook, NY 12571
Tickets are $35.00 ($37.22 w/service fee)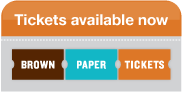 KEVIN WEST is from rural Blount County in Eastern Tennessee. He spent 13 years on the staff at W magazine, with postings in New York, Paris and Los Angeles, where he still lives. He runs the blog savingtheseason.com; writes about food, culture and travel;and produces a retail collection of jams and marmalades. He is certified as a Master Food Preserver by the University of California Cooperative Extension.
His book, Saving the Season, has been described by Lucky Peach as "Part cookbook, part manifesto, and part crypto-memoir . . . literate and lyrical and fanatically well researched. . . . The kind of cookbook you can read for pleasure."
Photo Credit: Kevin West